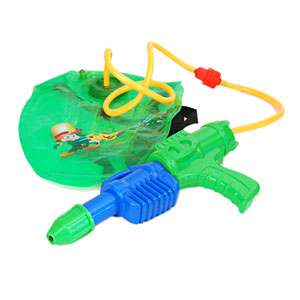 New Delhi: A final year Mechanical Engineering student from Delhi has reportedly invented an ink-spilling device meant exclusively for spilling ink on political leaders or celebrities, bringing a huge sigh of relief for those who accompany the prospect targets on stage.
The recently held #StartupIndia conclave is said to have inspired 20-year old Utsukta so much that she started observing pain points in things around her right after the conclave ended.
Speaking to Faking News, Utsukta said, "Someone spilled ink on Arvind Kejriwal last night. If you observed the stage area carefully, the protester wasted more than 50 percent of the ink as most of it got spilled in the area around him rather than the target's face. Even in the past, we have seen cases of ink being thrown on Yogendra Yadav and Sudheendra Kulkarni. In both the cases, protesters had an unwanted spill of ink. They had to manually use their palms and apply ink. Instead, they could've channelized their outrage better by outsourcing the act of spilling ink to something else."
"I present to you 'SpillRight', a device that will revolutionize the art of protests. The protester only needs to concentrate on his/her outrage without worrying about ink wastage while SpillRight takes care of hitting the target accurately and blackening the celeb's face with 99.8% efficiency. If SpillRight doesn't achieve Sudheendra Kulkarni level of blackening after first usage, you will receive your money back", said Utsukta as she appeared confident about her device's performance.
As per our sources, Utsukta is already receiving a lot of orders and it is becoming difficult for her to manage the volumes. Time will tell if she'd protect the patent and become a business magnet in future, or give in to industrialists and sell it for a large sum of money.